Celebrating 23 years of successfully healing 'gut' discomfort, Bloating, IBS symptoms and many other associated health issues.
Treatments
Colonic Hydrotherapy
Stool / Microbiome / Lab Tests

Women's Health - Hormone issues
Consultations / Testing
Personal Nutrition and Dietary
Vitamin and Mineral Supplements
Digestive Enzymes / Pre-Probiotic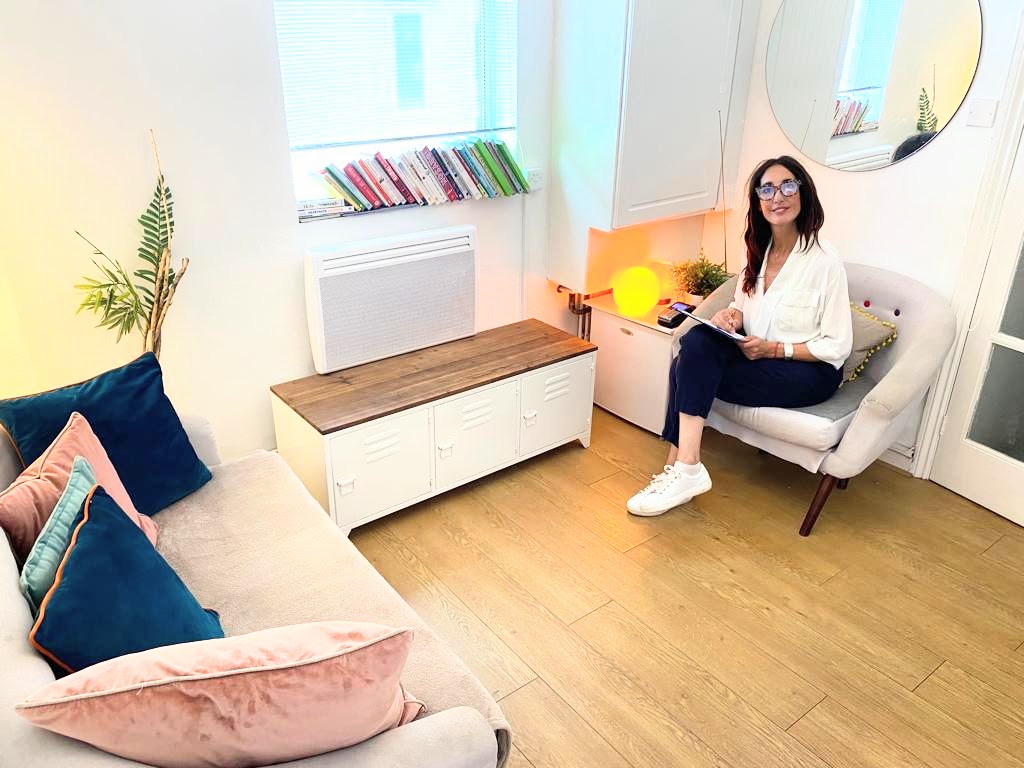 Claire Harris is one of the UK most experienced Colon Hydrotherapists.
Having originally studied at the Wood Institute in Florida 25 years ago, under Helen Wood, an understudy to Dr Norman Walker, the founder of modern Colonic Hydrotherapy. Claire started her clinical Colonic and Nutritional Health work in London in 2001 working at The Hale Clinic. After deciding to move to Southsea, Portsmouth for a more relaxed pace of life, Claire opened A-Z health, now also known as the Colonic Hydrotherapy Centre, in Southsea in 2007.
As a qualified, highly experienced Colon Hydrotherapist, with over 23 years clinical practice, Claire is a member of (ARCH) The Association of Registered-Colon Hydro-therapists and the (CNHC) Complementary & Natural Healthcare Council.
Claire always incorporates a range of nutritional understanding through her life long work in Nutrition including an (MSc) Masters in Nutrition and Behaviour from Bournemouth University to her practice. Claire is certain to offer a confidential and caring service, with a gentle, kind and personal approach which puts you and your needs at the centre of everything she-does. She works with clients from Southsea, Portsmouth, The Isle of Wight, Gosport, Chichester, across the South downs and into Haslemere, Mid Hampshire.
"I understand it can be difficult receiving such a personal treatment, and I will help you throughout put your mind at rest and ensure you experience a comfortable, relieving and responsive experience."
Claire is passionate not only about the practice of Colon Hydrotherapy and Nutrition combined but about the dynamic nature of Whole body / holistic wellbeing, Claire strives continually to create a healing sanctuary and process for each of her clients, which she demonstrates and has certainly achieved in the Colonic Hydrotherapy Centre and Nutritional Health Clinic in Southsea, and more recently at her mid week clinic for Nutritional Health at Haslemere.
"My professional expertise ensures I get to the key factors and work accordingly to bring positive change and very tangible health improvements. I want to help you reset your gut and enjoy your life to the fullest."
To achieve this, it is critical for Claire to work with your particular and individual gut health issues, lifestyle and stress factors, to understand your symptoms and the causes in detail; from problems with bloating, weight gain, sluggishness, fatigue and general pain and discomfort...
Having experienced many of the symptoms herself including suffering from head-to-toe Eczema and PCOS when she was 22, Claire successfully treated herself to Colon Hydrotherapy and addressing her nutritonal health regained her full health. As an IBS sufferer, from childhood Claire is well placed to understand your hopes of experiencing less bloating, find remedies to constipation, reduce overall discomfort and simply have a more positive life / lifestyle. She also knows your frustration and the task at hand often in achieving better health. This can be achieved though!
Why not call Claire now to find out how she can help you? You can discuss Colonic Hydrotherapy, Colon Cleansing, Gut Health, Constipation, Bloating, IBS symptoms, clearing Eczema, PCOS, Fatigue, and gain professional Nutrition advice, address Womens Health in a safe, compassionate space with treatments to directly help Pain, Tummy Ache and Gut Dysbiosis issues.

If you live in or around the solent, Portsmouth area please call us for a chat, you can arrange to come in meet Claire, and find out more about how we could help you, or a loved one, or close friend. We also have nutritional health consultations - and coming soon - colonics near Haslemere, Mid Hampshire for anyone wishing to navigate their health better. We have health gift vouchers and plenty of professional resources and incentives for any age range.